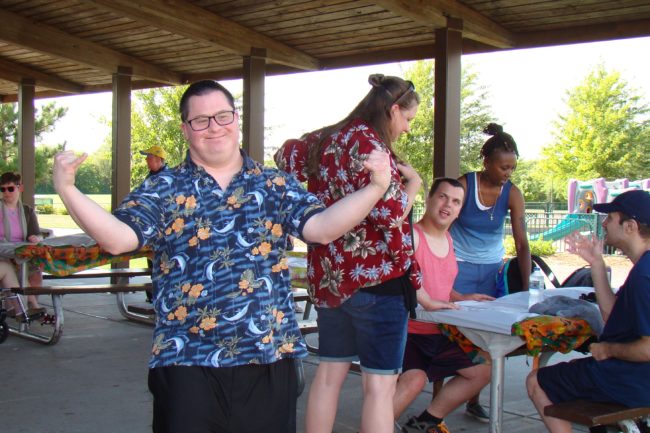 The field of services to people with disabilities is filled with regulations.  As a provider we must take the time necessary to ensure we understand and comply with these regulations, it is about the people we serve and providing a way for them to participate in events in their communities where they live and work.  At Northeast Residence, Inc. we strive every day to make sure we are following these regulations and providing good care and good life experiences for the people we serve.  This newsletter is filled with a lot of different ideas about how to get involved in Northeast Residence and for ideas for community activities for the people we serve.
If you enjoy summer but are looking for more to do, please checkout the article from our Board of Directors Chair, Joan Purrington, for information on fun outdoor activities .  I also encourage you to visit the Community Bridge website,  this is through the North St Paul, Maplewood and Oakdale school districts and offers a number of programs to fulfill their own "providing inclusive opportunities for adults with disabilities to build and maintain friendships, learn, serve and become active members of the community."  Jessica Baker, Development Director, writes about some upcoming fundraising efforts and volunteer opportunities.  We also feature an article by the Advocacy Committee at Northeast Residence that is actively seeking participants from the community and self-advocates as well as a person to volunteer that has skills in creating videos!  As always our newsletter highlights birthdays of the people we serve, names of new employees and staff anniversaries – thank you to all of you for your dedicated service!  We are also recruiting additional staff, please see the NER employment web page and refer your family and friends to Northeast Residence!
As we all know we are in the midst of campaign season in the state of Minnesota and in the country.  If you are invited to a listening session or a forum offered by a day program or the Minnesota Department of Human Services, or even political candidates for office, I encourage you to attend and at a minimum hear what they are saying.  If you are so inclined you may feel the desire to speak up and advocate for your loved ones and the staff who are so dedicated in working in this profession!
I would also like to highlight something we are in the middle of planning, but don't have a final date yet.  Keep your eyes out for more information in the future in regard to a candidate forum.  Northeast Residence is working to partner with our trade association ARRM to host a candidate forum which would include candidates running for the Minnesota House of Representatives.  We will be announcing this forum far and wide as soon as the details are set, but please pay attention to what those running for office tell you as they stop by your house or as they send you information in the mail.  Look for how they support people and families with disabilities.   Ask them, "what do you intend to do once elected to care for the people with disabilities who rely on government resources to live and work in a fully integrated society."
We are in a changing world; the government has provided us with regulations to be able to do the work.  Please ask your lawmakers to provide increased financial resources and to closely analyze the regulatory changes they propose to ensure they can be accomplished and accomplished successfully.
I really hope that you are able to get out and enjoy this beautiful time of year!  Please consider checking out the opportunities we highlight in our newsletter, consider joining our advocacy committee, and stay tuned for more information about our candidate forum!
Please take a few moments to thank the staff who work with your loved ones!  Thank you to each and every one of you!
Heidi Holste, Executive Director
hholste@nerinc.org