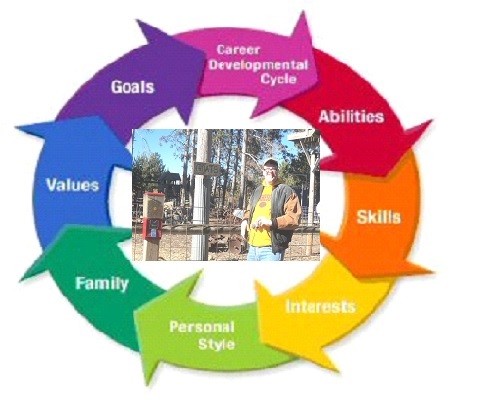 Have any of you entertained the thought of what you would do if you won the Powerball?  Would you continue working?  Quit your job to do volunteer work?  Travel?  Would you donate some of the winnings to a religious organization or a nonprofit? (If you do happen to win, please remember NER).  Are there certain family members or friends with whom you would like to share your good fortune?  What fun things would you like to try?  Where would you like to live?
Brandon Spears, Assistant to the Program Director, mentioned this morning that he asked someone from one of the group homes the question of what he would spend the money on if he won the Powerball.  This gentleman stated he would want to go to Hawaii and Nashville.  Brandon asked what he wanted to do in those places.  He wanted to go swimming and see the Hula dancers in Hawaii.  In Nashville, he wanted to see Johnny Cash's house and Elvis' house.
What a fun and creative way to hear about dreams and what is important to someone.  What do you want to be when you grow up?  That is another question that we ask so often to the young generations.  We all have dreams, not all require winning the lottery.  How do we attain the life we dream?  How do we support individuals to realize the life they dream?
I read a book while on vacation in September, recommended to me by my daughter, entitled "Out of My Mind" by Sharon M Draper.  I recommend it to all.  It paints the picture of a young gal Melody who is not able to speak, walk, or do much of anything for herself.  Key people enter her life and listen very closely to her, not just with their ears, but with their eyes and their minds and their hearts, with amazing results.
We can be those key people that can turn someone's going through the daily chores of life, into living out their dream existence.  Of course, not all dreams come true as initially envisioned, we all live in the real world, not a fantasy world without external restraints and limitations.  However, we are tasked with supporting people to identify what they would like and a path to get there.  Often times the path is more important than the destination.
Applying the Person Centered Planning concept is really blowing up our past ways of thinking, blowing up the "rules".  A choice shouldn't consist of this option or that option.  It should start with the person and build supports around the person instead of fitting the person into the supports we have.  It is not moving everyone out of a group home and day program, but listening to everyone with all the tools we have available to allow individuals to be, live, and work in their best environments.
It is exciting times.  NER is ready for the challenge.
Shari Newgard, Program Director